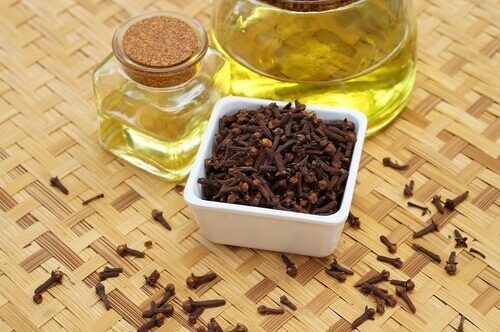 Allodynia is a common health condition that is defined by the fact that people who have been diagnosed with it will experience normal stimuli as painful ones instead. The condition can be a very uncomfortable one to be diagnosed with, and it can affect every area of your life including work and sleep.
The first thing you should know about allodynia is that there is a range of different conditions that can cause it, and you should have yourself screened for some of these conditions which put you at an increased risk – ones such as Ehlers-Danlos and diabetes can have allodynia as an associated symptom.
The condition can be managed with a combination of lifestyle changes and the right chronic medication, and associated conditions can most often be treated with the same once they've been diagnosed.
Here are 8 home remedies that can bring relief to the symptoms associated with allodynia.

1. Cloves
Allodynia is most commonly caused by damage caused to any of the variety of different nerves throughout the body, and this is what leads to the range of uncomfortable symptoms that go together with the condition.
Some of these symptoms can include an increased sensitivity to experience non-painful sensations as pain instead, as well as experiencing temperature and changes in temperature differently than everyone else due to the way the nerves are firing.
One of the first clinical treatments prescribed for people who live with allodynia includes numbing agents, and there are plenty of natural methods that can take its place. One of the best natural numbing agents is cloves, which can be found in extract or oil form over-the-counter from most health suppliers.
Apply clove oil (diluted by mixing a few drops of it into a skin cream) directly to the affected area, and remember to test a small part of the skin first for any potential allergic reactions that might occur.