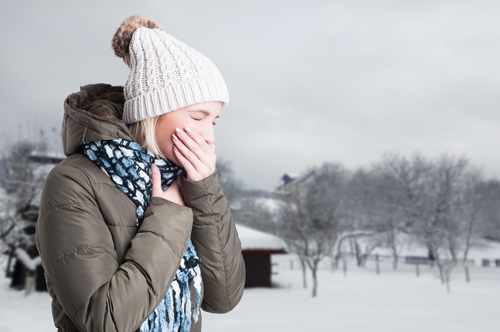 4. Cold temperatures
Cold temperatures can cause blisters. If you're outside for a long time in low temperatures without gloves or warm socks on, you can develop blisters. Even if you put your hands or feet in ice-cold water, blisters could form. At the doctor's office, if the doctor freezes off a wart, blisters can form. Always wear warm clothing if you have to be outside in cold temperatures.
Try to not take off your gloves if you don't have to. It doesn't take long for blisters to develop. It's a bad idea to try to pop them even if the blisters are cold. Once you get in a warm room, it may be more painful because you just came out of the cold. During cold weather, blisters form on the lips. Put medicated lip ointment on your lips every chance you get to keep blisters away. In extremely cold temperatures, lip ointment may not work.