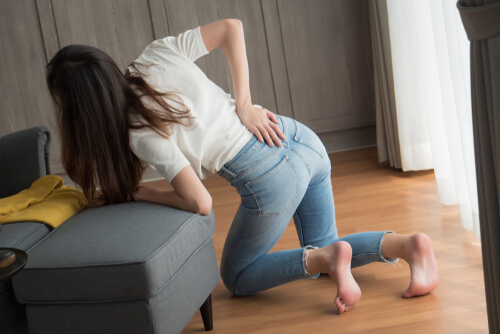 2. Injury and Trauma
A common cause of hip bursitis is a trauma or injury to the hip or pelvic area. Hitting the hip on a sharp surface or taking a fall and landing on your hip can cause the bursa to fill with blood.
It can also cause the lining of the bursa to become inflamed. The blood will be reabsorbed into the body, but the inflammation in the lining can remain for a long time. This inflammation can cause symptoms of bursitis. When this happens it is referred to as traumatic bursitis.
If you have injured your hip in some way either through hitting it on a hard surface or from a fall, it is a good idea to ice the area right away. Applying ice to the area can help to reduce the swelling that is caused by the injury and can also reduce the inflammation. Ice the area for fifteen minutes at a time every two hours after an injury has occurred.