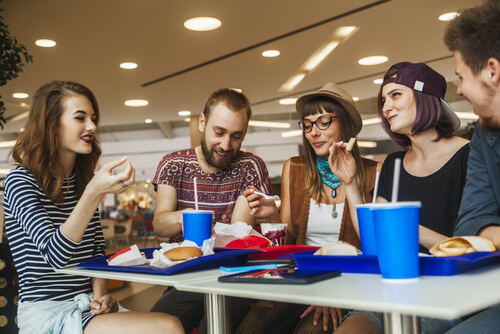 2. Touching Contaminated Surfaces
Do you wash your hands after ordering your meal at your local fast-food restaurant? If not – then you might want to reconsider your hygiene protocol. Bacteria responsible for the development of gastroenteritis can live outside of the body for up to two weeks in the case of some strains.
People with the infection may visit a fast food restaurant to order some food before the virus starts to present symptoms. If you touch the touch-screen order machine after them, you could pick up the bacteria, resulting in the transmission of the disease to you.
People infected with bacterial gastroenteritis require bed rest to recover from their condition. For those infected individuals living alone, they may open the fridge, handle the TV remote, turn on faucets, and flush the toilet – all using their hands. Since the bacteria causing the infection can live outside the body for extended periods, anyone visiting the infected person's home is at risk if they touch these contaminated surfaces.