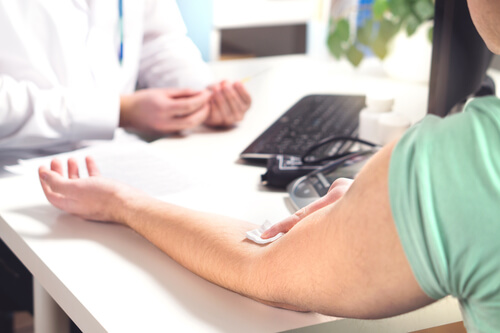 2. Sexually Transmitted Infection
While vaccines are available for hepatitis A and B, the infection affects between 10 to 40-percent of the adult population in the United States at some point in their adult life. While Hepatitis A infection typically occurs in sexually active gay men, the CDC guidelines for vaccination state that sexually active adults are not at risk of developing HAV unless they reside with an infected partner – or suffer from chronic liver disease or illicit intravenous drug use.
It's important to note that the use of condoms does not prevent HAV infection in same-sex encounters. However, HAV does not spread as readily through sexual intercourse as HBV. Studies show that as many as 40-percent of all people receiving STI screens state they experienced HBV infection in the past. However, more than 39-percent of people receiving screening for an STI develop HBV after the fact.
Between 10 to 20-percent of all cases of HCV occur as a result of sexually transmitted infection between partners.