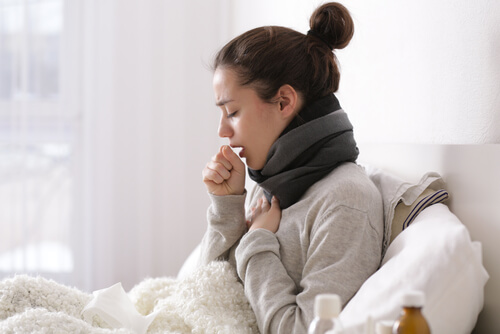 Parvovirus infection is caused by a virus called parvovirus B19. It is a highly contagious disease that is airborne and commonly spreads quickly through offices, schools, and daycare centers. There is no specific time of year when it is more prominent, and it is spread through respiratory droplets and blood.
Pregnant women can also pass it to their unborn children, and it can even be dangerous in the third trimester. One of the reasons the disease spread so easily is because people are contagious long before they start to show symptoms and know they are sick. They often go about their normal lives and do not take any precautions to protect others from becoming infected, because they don't even know they have to virus.
Parvovirus is usually not serious, and the symptoms can be managed with medications. It can cause complications in people with weakened immune systems, those who are undergoing cancer treatments, and anyone taking anti-rejection drugs used after organ transplants.
1. Coughing
Parvovirus is spread through mucus droplets in the air. These droplets are expelled when a person coughs. Although you may not even be able to see any liquid or mucous leave the body, the virus may be present in microscopic droplets that aren't visible to the naked eye. They can travel through the air and even remain suspended in the air for 24 hours with the live virus.
When a person breathes in these droplets, the virus enters their system. Once inside the body, it attacks, and symptoms start to appear. Since people with parvovirus are contagious before they show any symptoms, they make not take precautions when coughing in public or around people. This is why you should always cover your mouth or block it when you cough, turn away from people and wash your hand directly after. Respiratory droplets are so small that they can still squeeze through your hand or the fabric of a handkerchief and drift in the air.