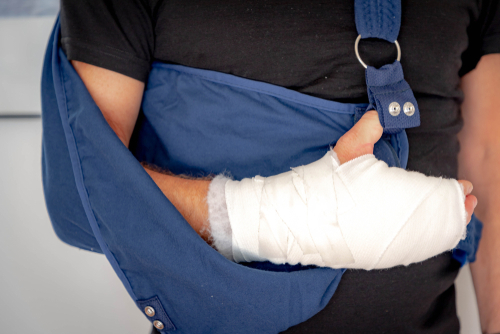 2. Sudden impacts such as falling on your hand when it is stretched out can cause wrist pain.
This can cause fractures, strains, and sprains. When you have a scaphoid fracture, it won't show up on the X-ray right away.
The scaphoid fracture is when there is an injury to the bone on the side of the wrist. Sudden impacts can happen anywhere, including at the grocery store or outside. If you are on a wet, slippery surface, you can fall down. A fall can happen on a dry surface as well. That's why it's important to always be aware of your surroundings.
One fall can cause a lot of pain, not just physically, but emotionally. By falling, you may not be able to do the things you enjoy anymore.
If you are still able to do some things, you may be limited. For instance, if you enjoy doing yard work, you will be limited in what you will be able to do.