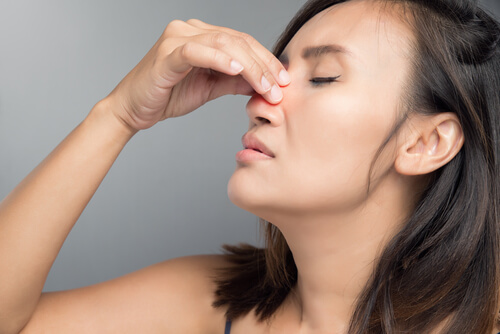 2. Clogged Sinuses
Clogged sinuses can also be a sign of the coronavirus. Just like with colds, nasal passages can become inflamed and that means that there are more sinus pressure and less room for the air to move through. This expanding of the nasal passages due to inflammation is exactly why your nose feels clogged even if it is not.
Unfortunately, there isn't much that you can do about this except treat it with the same medication that you would treat the common cold. What is particularly effective is a treatment that includes an anti-inflammatory. Ibuprofen is an example of such an anti-inflammatory but there are many natural anti-inflammatories out there as well.
By taking an anti-inflammatory, you can often reduce the inflammation of these nasal passages which can open them up. Many people also use Vicks vapor rub underneath the nostrils in order to open them up.