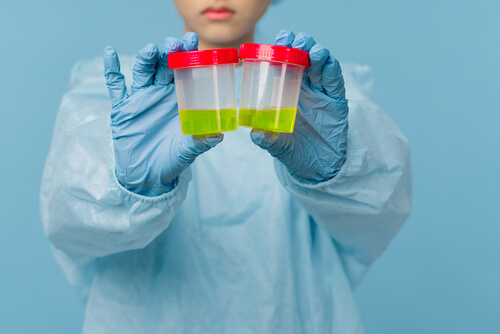 2.Semen in Urine

Semen is the whitish fluid that is released through the penis which is primarily made up of a volume of seminal fluids that are produced by the prostate and seminal vesicles or the small glands which are located behind the prostate and the small percentage is made up of sperm cells.
The semen is normally thick, sticky and clumpy due to the protein it contains, as men get older the semen they produce become slightly thinner with less volume.

Semen in the urine usually happens after sexual intercourse, there are still small amounts of semen left in the male urethra. This small amount won't cause bubbly or foamy urine unless the bladder sphincter did not properly function, or should we say malfunctioned. It may cause the semen to go back into the bladder, and will be released with the urine, resulting in the bubbly or foamy appearance of the urine.