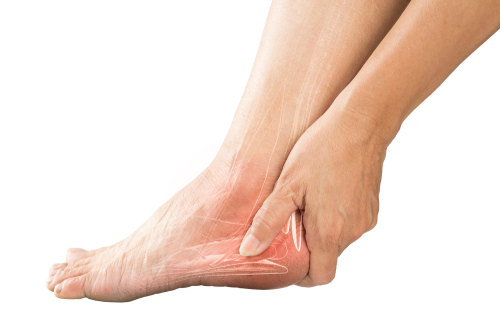 We've all likely experienced the discomfort of having ice cold toes, at one time or another. Human being throughout time has felt with this… especially in harsher, cold climate conditions. While we cannot control our external environments, such as the weather (typically); we can control our internal environment, to a large extent. That is good news!
Often, when there is a problem, there is about 50% that we can have control over to help make a difference, getting closer toward the state we want to be in.
Here, are conveniently listed eight causes of cold feet that can help potentially guide you in gaining control over your cold feet condition, and aiding you on your way to a more comfortable state of being. The information listed here comes from multiple sources on the internet, including Harvard Health, Healthline, and Medical News Today.
1. Poor Circulation
One of the top two reasons, according to Harvard Health, of cold feet is decreased circulation.  One reason people may have poor circulation is atherosclerosis.  This is a broad level diagnosis that can be further diagnosed into smaller categories.  This condition will impede or block the flow of blood in the extremities, such as arms, legs, hands, and feet. 
Extremities can even turn a shade of blue indicating a lack of oxygen to the area. This typically will happen more upon lying down. Pain may occur additionally as a result of this state, especially when walking. This particular cause or condition can be checked by your doctor by having them check the pulse in the area of concern.
Poor circulation can also result when small blood vessels constrict (or get smaller, more narrow) in an attempt to save heat. Thinner individuals may experience this more often then thicker individuals as a result of the body trying to stay warm, due to having less fat for insulation.