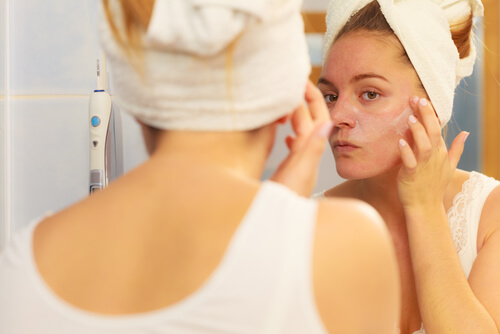 2. Skin Dryness
People that don't moisturize their skin may also be at a higher risk of developing ridges in their nails. If you live in a dry climate, your skin may dry out, producing the effect of ridges in the nails. Affected individuals will find that if they do not attend to the situation, the ridging effect becomes pronounced, and they start to see splitting and inflammation alongside the cuticle.
Affected individuals can reduce the ridging effect by using a daily moisturizing protocol with a nutritious moisturizing cream. Choose moisturizing products that are high in Vitamin E and CoQ10. These nutrients help to nourish and protect the skin from the effects of dry weather while preventing the onset of infection.
Make sure you moisturize in the morning and evening, and throughout the day if you struggle with the effects of dry skin. To rapidly reduce ridging, moisturize your hands with cream, and then wear gloves at night while you sleep. This method hyper-hydrates your hands and nailbeds, reducing the ridging effect.