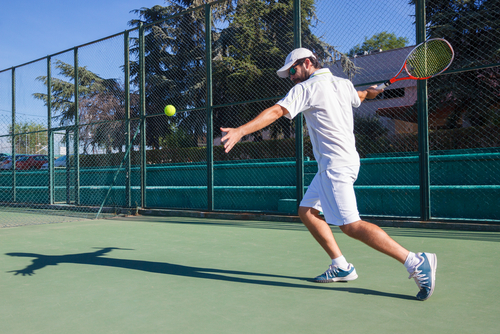 Tennis elbow is, of course, a condition that is associated with tennis, and playing tennis is one of the most common causes of the pain. In fact, over half of all racquet sport players experience this. But in fact, there are many other things that can cause tennis elbow. And the savvy among you might also be wondering at this point – why is it only some tennis players who experience the condition?
Tennis elbow is more technically referred to as lateral epicondylitis. This is because it affects the tendon that attaches the muscle to a bony projection called the epicondyle on the outside of the elbow. Thus, anything that causes inflammation and pain affecting this tendon can lead to tennis elbow. In this post, we'll break down 8 common causes of this type of discomfort.
1. Sports
While sports are generally very good for us, they also typically involve a lot of impact and a lot of the same movements being repeated over and over again. Without the proper conditioning, and especially if the player doesn't have the optimum form.
Tennis is obviously the sport that is most commonly associated, but the same thing applies to any sport that involves that same movement – in particular anything involving a racquet. While we've already discussed that half of all racquet sports players get this condition though, it's also true that only 3 out of every 100 cases are actually caused by the games!
Other common causes include games like baseball or even golf. Though golf is slightly more likely to cause medial epicondylitis, which is also referred to as 'golfers elbow'. Figures!
And depending on how you hold the racquet, this can also increase or decrease your likelihood of developing the condition. Make sure you grip tightly and your hands are interlocked and you'll drastically reduce the potential.