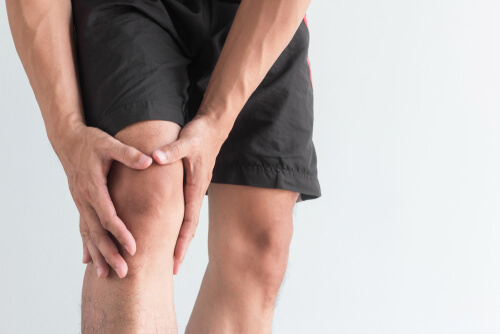 2. Joint pain
Another symptom that you might notice is joint pain. While most cases of aspergillosis originate in the respiratory system, it has a tendency to spread to other areas within your body. This can include your joints.
If the aspergillus mold begins to infect your joints then your immune system will react by raising the temperature of the area. This inflammation will lead to joint pain. In fact, inflammation is the same mechanism that leads to the pain found in rheumatoid arthritis and a variety of other ailments.
There have been some reports of CBD oil relieving the joint pain caused by aspergillosis due to the fact that the compound has natural anti-inflammatory properties — though there have been no studies verifying the claims. If you notice a sudden onset of joint pain in addition to some of the other signs on this list then you should get yourself checked for aspergillus.