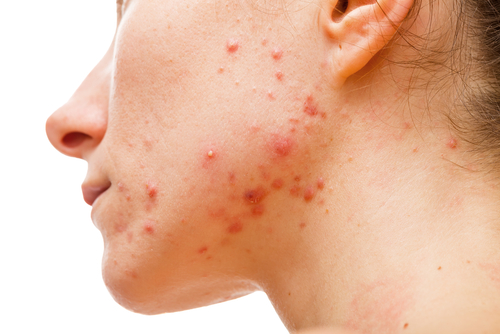 2. Pus-filled blisters appearing
The small red bumps that signaled the arrival of folliculitis can soon seem rather trivial, as the condition develops from the early stages and progresses to the point where these red bumps evolve and become pus-filled blisters.
This is a particularly unpleasant thing to witness, especially when it is happening on your body, The blisters can vary in size from person to person, though they are usually of a consistent size for each individual. The blister formation can be irritating but is not usually especially painful for a sufferer.
As mentioned before, it can be quite embarrassing at this stage, and regular people find that their daily schedules are interrupted somewhat, as they hide their bodies and the infected areas away from the rest of the world. It's unlikely for instance, that you're going to head to the pool in a pair of trunks if your groin is full of pus-filled blisters. Nice.