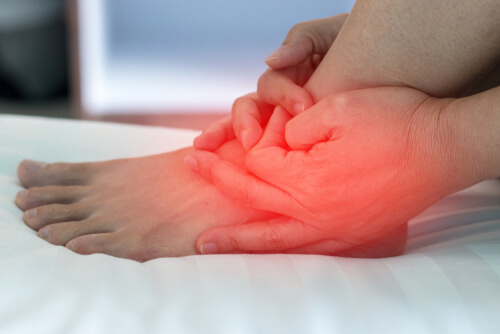 Posterior tibial neuralgia, which is also known as tarsal tunnel syndrome, is a troubling compression neuropathy which is recognized as a foot condition that sees the tibial nerve being compressed. This compression occurs as the nerve travels along the tarsal tunnel, which is found on the inner part of the leg behind the little bump that people have on the inside of their ankles.
The pain and discomfort caused by this condition can range from the mildly annoying and irritating, right through to the downright distressing and virtually unbearable. It really is no fun to live with a condition like this, and anyone who has a diagnosis will be able to attest to that in no time at all.
This list of 8 signs of symptoms includes some of the most common things that a person with this condition will experience. Not every person with the condition will experience every symptom, but the list is a good starting point for reference.
1. Pain and tingling
No one wants to feel a tingling sensation in combination with pain in their leg or foot for any period of time whatsoever. The feeling might not necessarily be the most painful that a person has ever experienced, but it can even more annoying than anything they have felt before.
The tingling sensation associated with the condition is one that comes on in conjunction with mild to moderate pain lasting from a few just a few hours to a couple of weeks. Some people have the ability to carry on as normal through challenging symptoms like these, however, the pain and tingling that occurs in and around the ankles can cause some people to lose all mobility in a short space of time. 
The fact that the pain and tingling can sometimes make its way into the toes can make even gentle activity such as walking around incredibly difficult for someone to manage.