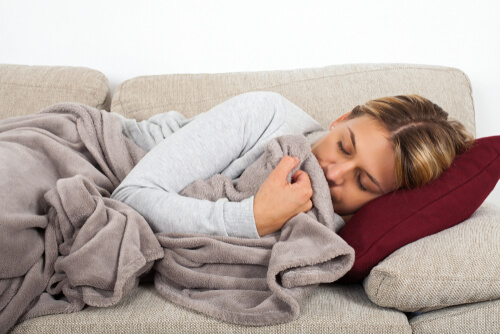 2. Flulike Symptoms
The first thing that most people think of when they start to experience symptoms like a sore throat, fever and body pain is that they likely have the flu, but even though it's usually the most common infection of the year, there are also many other types of viruses and infections out there that can manifest with symptoms that feel much similar to flu with a few symptoms added or subtracted.
If you experience flulike symptoms together with a rash, then it's likely that you might have contracted a case of the three-day measles. You can usually trace it back to about two to three weeks after you have been initially exposed – and if you have recently come into contact with anyone who was a carrier for the rubella virus, this is very likely.
These symptoms will usually go away as soon as the initial infection gets treated.