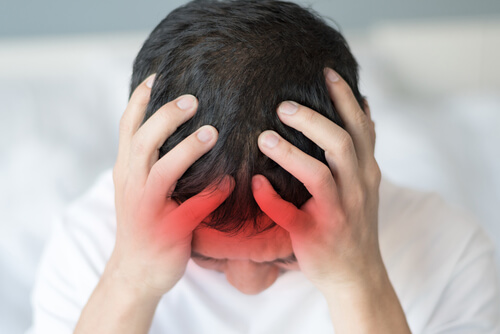 2. Headache
Headaches are common with many illnesses and often occur alongside fevers. When a person has meningitis, they can experience a severe headache. They may struggle to find relief, and the pain may be relentless. Many people compare the headaches they experience with meningitis with the worst migraines imaginable. They may take medication that doesn't help or experience other symptoms as a result of the headache.
The pain can be so bad that it causes some people to be nauseous and even dizzy. Lying down and sleeping doesn't help either. Headaches can last for a long time after meningitis has been treated. Once treatment begins, they tend to get better. Some people suffer ongoing migraines for months after a meningitis diagnosis.
The severity of the headache is one of the things that makes people seek medical attention. Doctors also consider the severity when determining if it's possible that a person may have meningitis and before ordering more tests.