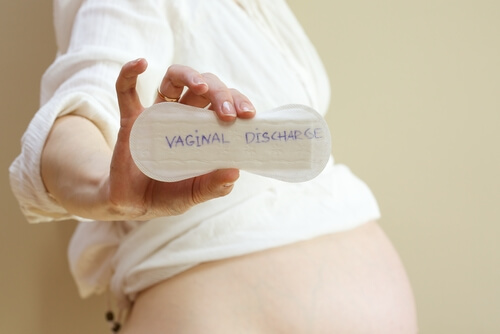 2. Discolored Discharge
In addition to discharge that has a funky smell, there's something else you might notice about discharge that can indicate a bacterial problem. Any discoloration from the normal discharge you are used to could indicate a medical issue.
One form of discoloration is white discharge. Although this can also indicate a yeast infection, it's not uncommon to see during a case of bacterial vaginosis. 
Another possible problem is dull gray discharge. This will be more opaque than usual and, as the name indicates, possess a gray tint to it.
One other possibility is that the discharge takes on a green tint. In general, green tints added to mucus membrane excretions can indicate an infection. Just like when you cough up green mucus when sick, green discharge from the vagina is a strong indication that you may be dealing with the symptoms of some sort of infection and medical treatment may be necessary.