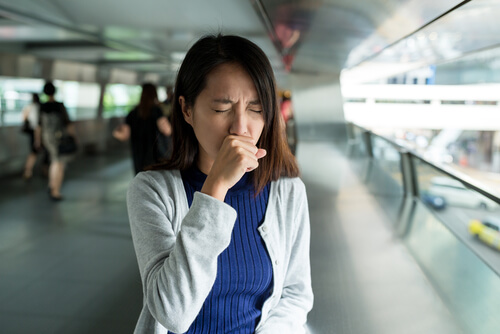 Croup is a common illness that can affect both kids and adults. It is an infection that affects the throat and vocal cords. The symptoms usually come on gradually and can be mild or severe. Children typically have more severe symptoms, but the elderly can also suffer from complications caused by croup.
Many of the symptoms of croup mimic those of the flu and common cold. While the croup can occur at any time, it is more common in the spring and fall. It is sometimes called laryngitis in adults and older children.
While croup usually only lasts for a few days and can clear up on its own, some people do require medication to help clear up the infection and treat the symptoms. If symptoms become severe, hospitalization may be necessary. Understanding the symptoms of the croup can help you decide if you or your child are suffering from it or another illness.
1. Cough
One of the first things most people notice when a child or adult has croup is a cough. The cough sounds like a deep barking sound and can last for a long time. The cough is the result of the virus that causes the lungs to become inflamed.
The change in breathing causes the child or adult to hack to try to clear the mucus from the lungs to breathe better. The barking sound is different from other types of coughs and is usually a telltale sign of croup. The viral infection that causes croup can cause other symptoms too.
Adults and children may often suffer from slightly different symptoms, and the severity may be different too. Croup cough usually gets worse at night. Both children and adults may experience severe bouts of coughing during the night and struggle to sleep or even rest. Lying on your back can make it worse, and many people have to sit up and sleep when they have the croup.