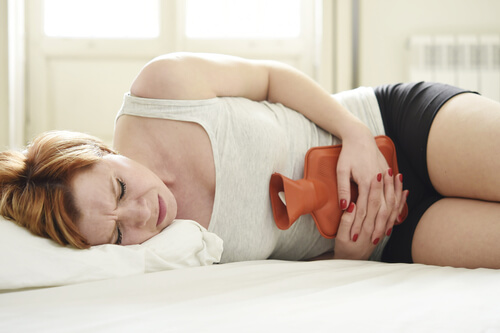 Viral or bacterial gastroenteritis infection, more commonly known as a "tummy bug," occurs due to contracting the pathogens responsible for the disease from external sources. People typically become infected due to eating or drinking the food or beverages of infected individuals.
Gastroenteritis is a highly infectious condition, and coming in contact with the body fluids of an infected person is all it takes to contract the disease. Touching contaminated surfaces is another common cause of infection with gastroenteritis bacteria or viruses.
Children and adults with weakened immune function are most at risk of developing severe cases of gastroenteritis that can last for weeks or months. However, most symptoms of the condition begin to fade after 24 to 48-hours.
In most cases, it takes between 2 to 4-days for the bacteria or virus to incubate in your system before it starts to produce symptoms. Here are the most common symptoms of gastroenteritis, and how to treat them as they occur.

1. Abdominal Pains and Cramping
After the incubation period, the first symptoms to show up from gastroenteritis infection is a mild sensation of stomach discomfort. This feeling intensifies over the course of a few hours, progressing into severe abdominal pains and cramping as the disease takes hold of the digestive tract.
These symptoms vary in their intensity and onset, depending on the strain of bacteria or virus responsible for the infection. In some cases, patients may experience violent cramping that occurs suddenly, peaking within the first hour after symptoms start. In other cases, it may take a few hours for the infection to reach its full capacity.
The cramping pains intensify as the infection spreads in the digestive system, and symptoms start to diversify into other issues with the digestive and nervous system. If left untreated, symptoms may continue to progress unabated until the infected individual seeks medical treatment and medication to stop their suffering.