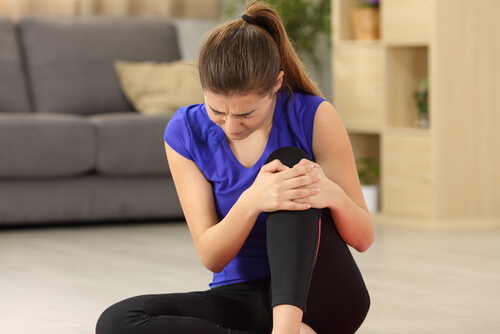 Osteochondroma is a benign bone tumor that may feel like hard bumps near a person's joints. Many cases of benign osteochondroma are found to be symptomless and are usually discovered incidentally, meaning that they require little by way of treatment. Unless there is significant pain or worsening symptoms, many people can live a life relatively unaffected by osteochondroma.

If, however, it is even remotely suspected that the osteochondroma tumor is malignant, medical attention should be sought immediately. It's never worth taking a chance on a tumor, as cancers picked up early are always the most treatable, giving the patient the best possible prognosis. Some of the key indicators and clinical markers for malignancy are mass enlargements, swelling, and pain.

When a malignant tumor is not suspected, osteochondroma may be identified by common symptoms that occur in other patients though, and these are listed below with a summary given in each case.
1. Limited normal functions and movements
As the osteochondromas grow slowly and inwardly around the joint, normal movement can be greatly impinged and significantly limited to the point that it can become very frustrating for sufferers.
This type of symptom is incredibly variable due to a number of different factors such as a patient's age, weight, existing health issues and their usual tendency to swelling or susceptibility to inflammation.
A lot of patients report feeling uncomfortable as they move around or exercise, on top of the limitations they experience. It's not usually the case that the patient is unable to move completely, but more often the case that they are limited in the movements they have come to accept as normal.
An example would be walking up the stairs for instance or washing the pots after dinner. These may have been movements that incorporated a series of functional movements that the patient previously took for granted, which now require planning and preparation in order for the movements to happen safely and with stability.