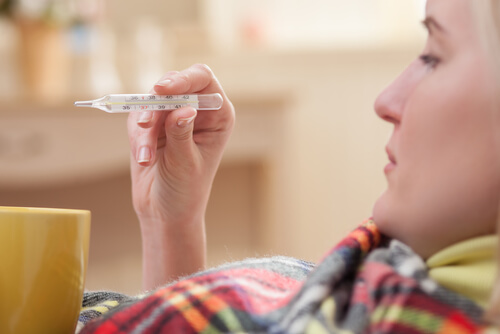 The parvovirus is a highly contagious virus that can infect both children and adults. It can easily spread from person to person through contact with saliva, blood, and other bodily fluids. Parvovirus is contagious before symptoms appear so most people don't realize they are spreading the virus until it's too late. Once a person starts to demonstrate symptoms, they are no longer contagious.
Everyone reacts to the parvovirus differently, but there are some symptoms that are common with the disease. Some people will experience all these symptoms and others may only experience one or a few. Some people will also have more mild symptoms than others.
Children seem to have different symptoms and often more severe symptoms than adults. Those with weakened immune systems, pregnant women, and anyone receiving cancer treatment may have severe complications caused by the virus and require hospitalization. The parvovirus usually lasts about a week but can last longer or be shorter depending on a person's immune system.
1. Fever
The first sign of any virus is usually a fever. The fever can start out as low, but can quickly get higher. The body uses fever as a way to reset and give the immune system a boost to help it fight the virus that has infected the body. Most people experience a fever through the duration of the infection.
Medication can help reduce the fever or even make it go away, but it may return once the medicine wears off. Children are likely to have a higher fever than adults. Cool baths, plenty of fluids and rest can also help reduce the severity of a fever. It is important to stay hydrated if you are suffering from a fever, as it can cause the body to sweat and lose liquid quickly. Dehydration can make any illness worse and makes it harder for the immune system to fight the virus.