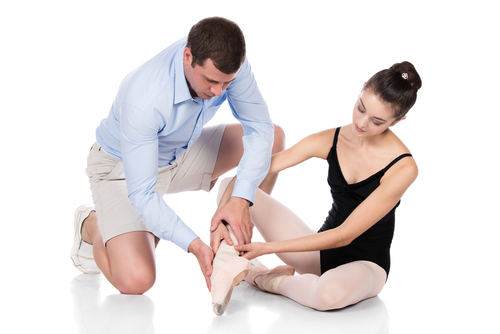 2. Pain Bending the Foot
Pain experienced while placing pressure on the heel or the ankle isn't the only type of pain that you'll start to experience if you have plantar fasciitis; it's likely that you'll also experience pain while you bend the foot, usually upwards, though occasionally downwards too.
If you have pain while bending your ankle or moving your foot, then be sure this isn't because of a sprain – you'll likely see redness and swelling around the ankle if this is the case. If it's a sprain, the best thing you can do is apply heat and pressure to the affected area until the swelling goes down – although if it doesn't, then you should look to see the potential cause of it can still be plantar fasciitis.
With plantar fasciitis, the key is to keep any kind of pressure off the foot. Rest for six to eight weeks remains the best recommendation possible.