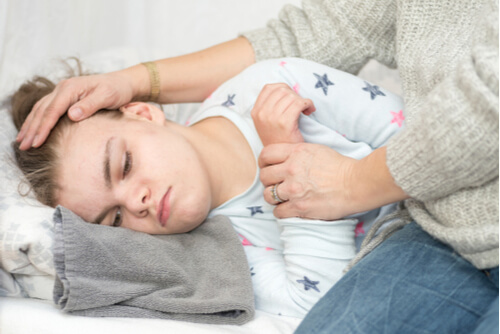 Tardive Dyskinesia is a condition that develops as a side effect of antipsychotic drugs. Not everyone who is on these medications may experience symptoms of tardive dyskinesia or TD, but those who are taking these drugs for many years or who are taking several different types of antipsychotic drugs simultaneously run a higher risk of developing the condition.
Antipsychotic drugs are used to treat such conditions as schizophrenia and bipolar disorder. Many of them regulate dopamine, a chemical in the body that is in charge of communication between cells. Many forms of psychosis involve an excess of dopamine. When these drugs limit the amount of dopamine, people may experience hyperactive movements, such as involuntary trembling and blinking.
Those who develop TD may need to have their medication doses altered or have their doctors prescribe new medications. It is necessary for TD sufferers to consult their doctors before ceasing medication or making any other changes.

1. Jerky Movements
Because antipsychotic medications tend to reduce the amount of dopamine in the system, people with TD tend to move erratically and find it difficult to control their physical movements.
Dopamine helps the cells of the body communicate smoothly, and a sudden reduction of the chemical in the body can make this communication inconsistent and jerky. TD sufferers may notice that their arms or legs may move suddenly and they do not feel in control of their bodies. Sudden muscle twitching can interfere with ordinary activities and can even keep sufferers from sleeping at night.
Physical therapy can help those with TD keep their movements under control, but a better method is to have a doctor adjust the dose of antipsychotic medications. If the medication is absolutely essential, the doctor can prescribe treatment for the side effects. It may take a few adjustments before the symptoms disappear completely.