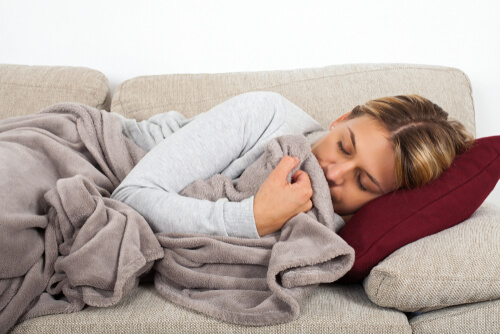 Typically found in cat feces or in raw and undercooked meat, the toxoplasmosis carrying parasite, known as Toxoplasma gondii, is a nasty little critter that can transmit the infection to any warm-blooded mammal, and that obviously includes humans.
Many people in the world live with the infection for years a time, suffering little by way of symptoms, owing to their functioning immune systems.
Toxoplasmosis can become dangerous however when it is transmitted to someone with a depleted immune system and particularly to pregnant women. Pregnant women must avoid contact with cats and cat feces wherever possible, given that the effects of toxoplasmosis infection on an unborn baby can be highly dangerous, resulting in birth abnormalities and even fatalities.
For people who do suffer from symptoms caused by toxoplasmosis, these tend to fall under two categories. Symptoms which are mild and short-lived, to symptoms which are far more serious and long term.
1. Fever
The first in the list of relatively mild symptoms, which only usually last up to a month, a fever from toxoplasmosis will more often than not resolve on its own.
Resembling any typical fever, an infected person will go through a series of temperature fluctuations, highlighted by their verbal complaints of either being too hot or too cold and further evidenced by observations.
These observations may include the noticing of a person shivering, or indeed sweating profusely. For infants, young children and impaired adults, watching for the signs are important as the person may not be able to verbally communicate their symptoms.
The difference between a toxoplasmosis fever and a regular fever is that the fever caused by toxoplasmosis usually sticks around a little while longer. The fever is responsive to over the counter fever reducers and it is recommended that a person's temperature is periodically checked and recorded.