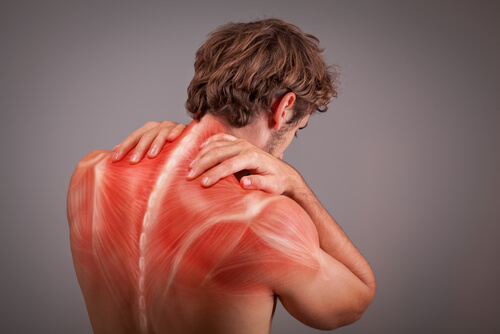 The varicella-zoster virus is the virus responsible for both chickenpox infections as well as shingles. It can be easily combated through childhood vaccination. That being said, there are some unvaccinated members of the population that contract the virus. Some refuse vaccination due to personal beliefs while others are physically unfit for vaccination based on their doctor's findings. In any case, getting early treatment for chickenpox and shingles is the best way to effectively fight back against the varicella-zoster virus.
Of course, you can't treat the virus early if you don't even know you have it. That's why today we're going to take you through eight of the common symptoms that might come with the varicella-zoster virus. Hopefully, by keeping you in the loop on the various signs of the virus, you'll be able to catch it earlier and thus nip the problem at the bud before more complications arise.
1. Muscle weakness
Muscle weakness is more common in patients who are suffering from shingles rather than chickenpox. It generally gets worse over time as the varicella-zoster virus makes it way through your body. The affected area will also likely start out rather small but proceed to spread to other areas as the viral expansion progresses. It's worth noting that other conditions such as rickets or amyotrophic lateral sclerosis can also lead to muscle weakness thus it alone shouldn't be used to diagnose shingles.
That being said, it often comes together with other, more characteristic symptoms of varicella-zoster. When you notice muscle weakness in conjunction with the other symptoms on this list then you can be pretty sure that it's being caused by the varicella-zoster virus. If you notice muscle weakness in isolation, however, then the cause is most likely another condition.