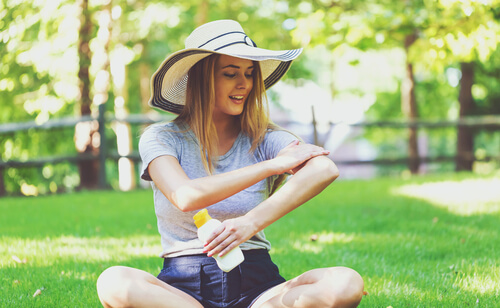 2. Solve Skin Irritation
More than 35-million Americans live with some chronic skin disorders, such as eczema or psoriasis. Doctors are still at a loss to explain what causes these conditions, with some experts saying they believe it to be a hereditary condition. The patient eventually receives an environmental "trigger," that initiates the first eczema reaction.
Medical experts also believe that both psoriasis and eczema are autoimmune disorders where the immune system attacks healthy skin cells, producing the symptoms of rashes and lesions associated with the conditions.
Using marshmallow root teabags as a cold compress on the skin to soothe the symptoms of itching and discomfort will help patients gain some relief. Drinking the tea or essential extract also helps to reduce systemic inflammation that may be responsible for the development of skin disorders.
However, some patients may be allergic to marshmallow root extract. Before you consume the oil, rub a tiny bit of it on your wrist. If no allergic reaction occurs within 15 to 30-minutes, you should have no issues with consuming the extract.