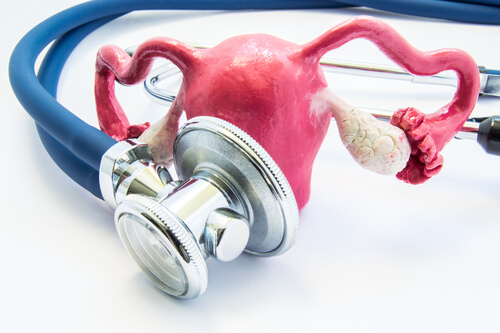 Dysmenorrhea is the name given for menstrual cramps in a medical sense. These cramps, which are caused by uterine contractions, can be painful and difficult to deal with for anyone who finds themselves affected.
Primary dysmenorrhea is the name used when referring to common menstrual cramps, whereas secondary dysmenorrhea refers to a disorder in the reproductive organs. Both types are eminently treatable, but treatment usually depends on the successful identification of the cause of the condition.
There are a lot of medical conditions and illnesses which can lead to the development of dysmenorrhea and it is very important to identify the correct one if the treatment of the condition is going to be successful and long-lasting.
Listed here are 8 conditions and causes which lead to dysmenorrhea developing and it is hoped that this list helps people narrow down the options in their search for the culprit responsible for the development of dysmenorrhea.
1. Endometriosis
Endometriosis is a condition where the tissue which lines the uterus is found outside of the uterus. Fortunately, this condition is fairly rare, but for the people who find themselves affected by it, the complications can be just as difficult to deal with as the condition itself.
One of the complications is the potential development of dysmenorrhea. A study of people living with endometriosis found that as many as three-quarters of sufferers would develop dysmenorrhea.
In one particular case where a person didn't develop dysmenorrhea, there were signs and symptoms that indicated the condition but just no pain, leading the researchers to conclude that even when dysmenorrhea wasn't found to be present in endometriosis patients, menstrual problems were likely to occur.
When people find that their periods are blighted by pain and cramps, it can make conditions like endometriosis twice as bad to deal with. There really is not too much light at the end of the menstrual tunnel.