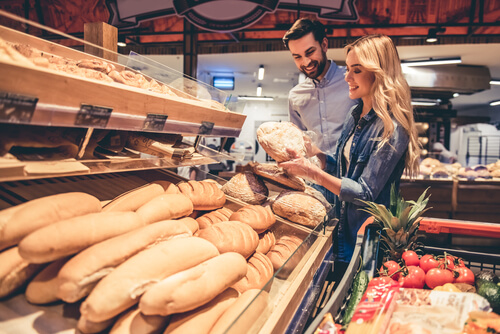 2. Baked goods
Any type of food that requires the use of a baker's yeast in order to allow the dough to rise can be classed as 'baked goods'. Unfortunately for people living with Tinea Versicolor, that includes all the good stuff. Yep, that's right, we're talking about bread, cakes, pizzas, pastries and all that other good stuff besides.
It just doesn't seem fair, however, it may well be necessary and a positive change in a person's diet. Made from ground grains, these food kinds of stuff are classed as a type of carbohydrate, but are also crucially infused with yeast product, which can make all the difference when it comes to affecting the skin.
There are alternatives that can come in and jazz up a diet, but there really is no getting away from the fact that bread made with yeast replacement, just doesn't come anywhere near to being as good as a traditionally made loaf.