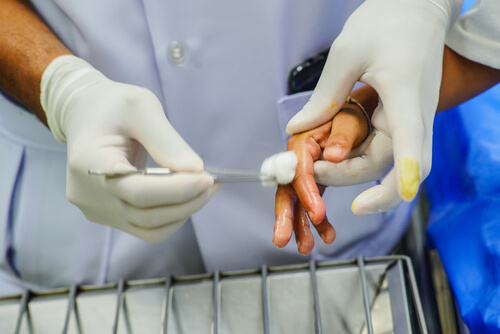 Staphylococcus, often referred to as simply staph is a bacteria group that can cause a number of different diseases. The term staphylococcus comes from the Greek word staple that means a bunch of grape and Kokko which means berry. This is because staph bacteria look like this when putting under a microscope.
A staph infection can cause disease from direct infection or from the bacteria producing toxins. There are numerous symptoms related to staph infections and the symptoms vary based on the type of infection that a person has developed.
MRSA is one type of staph infection that is resistant to methicillin and other types of drugs in this antibiotic class. Most staph infections are treated with oral, intravenous, or topical antibiotics. The type of antibiotic that is used will depend on the type of infection a person has developed. Here are 8 diseases that can be caused by staphylococcus.
1. Boils
One of the most common issues caused by a staph infection is a boil that appears on the skin. These boils are the least alarming of the diseases associated with the staph bacteria. When the infection is mild, a boil or area of pus-filled skin will erupt in the area of a hair follicle or oil gland. These boils may appear on the neck, face, buttocks, groin, or in the armpits.
The area that is affected by the infection may become swollen and red as well. It also may become tender to touch. If you notice the appearance of boils on the skin it is a good idea to have them seen by a doctor. Your doctor may prescribe antibiotics to help with the infection. In addition, the boil may be drained. Draining the boil can help ensure that the area heals more quickly. Using a warm compress on the boil may help it to drain more quickly.