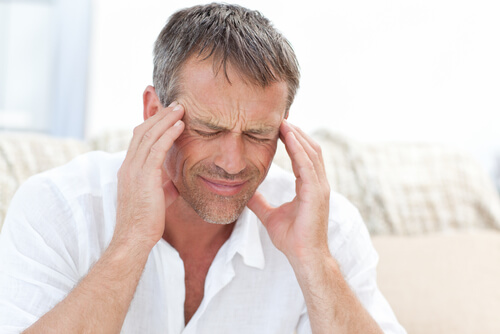 Cluster headaches typically occur in cycles, patterns or clusters, and are one of the most painful types of headaches that someone can suffer from.
Fortunately, cluster headaches are extremely rare and not life-threatening, although, for the 1 in 1000 people who are affected by cluster headaches, this is little consolation. The excruciating pain is usually felt on one side of the face, often stretching down the same side of the face and can even be felt behind the eye.
Whilst the obvious main symptom of a cluster headache is the pain, there are a number of other symptoms that make the condition an altogether miserable experience.
People are usually affected between the ages of 20 and 50 and although men are a little more likely to be affected than women, the usual demographic has done absolutely nothing to help researchers pin down the exact causes of the condition.
Here are 8 of the most troubling symptoms.
1. Excruciating pain
Imagine being stabbed in the head with a rusty sword and you're about halfway there. The terrible pain endured by people affected by cluster headaches has been described as the worst pain a person can actually feel.
Anecdotally, women who have been through painful childbirth and who are also sufferers of cluster headaches, have reported that they would much rather endure labor again than be on the receiving end of an attack of cluster headaches.
Men too have had their say anecdotally and the word on the street is that the vast majority of men would much rather accept a kick in the genitals than sit through a few days of cluster headaches.
The severity of the pain is matched by the length of the episode and some people claim to suffer for anywhere up to a couple of weeks, with at least one headache a day in that time frame.