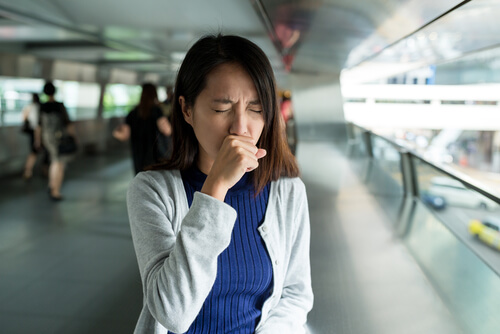 Legionnaires disease is a common type of bacterial infection that affects thousands of people across the United States every year. It's caused by the legionella bacterium, and is most often spread through the air – for example, when someone who has the disease coughs close enough to someone without covering their mouths – and if you have Legionnaires disease, you can be hit with a range of symptoms approximately two weeks after you have been exposed to the bacteria, according to the CDC.

Just some of the symptoms associated with Legionnaires Disease can include vomiting, nausea, difficulty breathing and running a high fever for the duration of the infection. It can be treated, but a quick diagnosis is vital for proper treatment. If you suspect that you have Legionnaires, see your doctor.

Here are 8 early signs of Legionnaires Disease that you should look out for when you suspect that might have it.

1. Pneumonia

Legionnaires Disease is a health condition that can severely affect the respiratory system and lungs, and one of the first symptoms known to go together with developing this is pneumonia – or severe infection of the lungs. If you have pneumonia together with Legionnaire's Disease, it's likely that you'll develop a persistent cough, a sore throat and overall difficulty breathing – and it's important to remember that the damage incurred to the lungs through pneumonia might be permanent.

If you suspect that you have pneumonia at all, whether it happens because of Legionnaire's Disease or as a condition related to something else, make an appointment with your doctor in order to discuss the best treatment options forward before permanent lung or airway damage occurs.

Further factors that can put you at a higher risk of developing pneumonia include existing conditions like asthma, external factors like pollution or long-term air-quality.