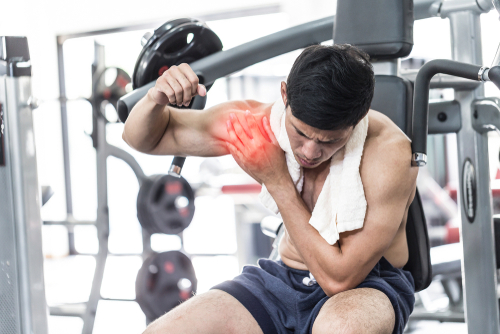 2. Pain with activity
Experiencing joint pain when exercising, or as part of the performance of everyday functional movements can be an indicator of osteochondroma, particularly when this pain is unexplainable after every other avenue has been explored. Athletes who are affected may find that they pick up on the condition earlier than non-athletes, given the nature of their daily activities, whether they're training or receiving treatment. Those who spend a lot of time on the massage table may find that it is the masseur who notices the mass, long before they themselves had even noticed it was there.
In many cases, people are able to go about their business by gritting their teeth and working through the pain barrier, in the hope that it will go away eventually with time or through self-medication.
In the case of osteochondroma though, the pain will persist or worsen if the cause is not properly identified. This is because without understanding the cause of the pain, it is difficult to plan activities and movements to avoid aggravating it further.