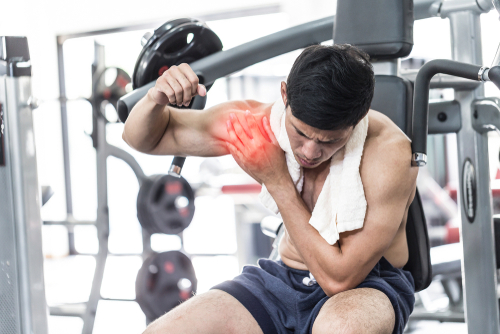 Osteosarcoma is a type of bone cancer, and it's the most common type of cancer to occur in children and people under 25 – although it's seen with increasing frequency in adults, too. Symptoms of having developed osteosarcoma can include impaired movement where the tumors have attached themselves to the bone, tumors that be felt under the skin, a lowered immune system and an increased proneness to both breaks and fractures.

Like is the case with the majority of different cancers, it's one that's best diagnosed early on – and you should be looking out for any of the potential signs and symptoms when it comes to your health. It's important to make an appointment with your doctor for the proper tests the moment you spot any potential symptoms of the condition at all – even if it's not osteosarcoma, it can still point to other serious conditions.

Here are 8 early signs of osteosarcoma to look out for.

1. Pain While Exercising

One of the most common symptoms that are reported by people who have been diagnosed with osteosarcoma (particularly in the case of younger and more active people) is the fact that they started experiencing sudden pain while exercising where they normally were fine before.

This pain during exercise often gets so bad that the exercise can't continue, and it's a type of pain that appears to be radiating through from the bone – in this case, the best course of action is to stop all forms of exercise that can put more strain on the body than is necessary, and make an appointment with your doctor as soon as possible so that they can order the proper tests to diagnose which condition might be causing your symptoms.

It's important for your health that you stop with any exercise immediately. With continued exercise, you risk serious injury that can include bone fractures and breaks.