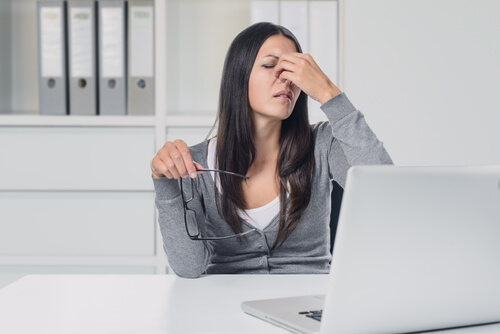 Blepharitis is swelling of the eyelid, which in turn can cause a number of unwanted irritations. This can be itchy, painful, and unattractive. And in some cases, it can go on for a very long time! The good news is that this is very often easy to treat, and in some cases, it might be as simple as switching to a different skincare product or perhaps starting a course of antibiotics prescribed by your doctor. Whatever the case, if you can start the treatment sooner, then you can solve the issue sooner – and suffer less irritation and embarrassment as a result.
The good news is that if you are vigilant, then there are some early warning signs that you can catch early to get a good indication that you may have blepharitis. In this post, we will examine what some of those are to help you get the jump on it!
1 Eyes Sicking in the Morning
One of the most common symptoms of blepharitis is that it causes the eyes to gum together. It is normal and natural for the tear ducts to create some mucus which is what causes the appearance of 'sleepy dust' in the morning. However, when that tear duct becomes infected, this can then cause the tear duct to malfunction and thereby produce more of this discharge.
The result is that you might wake up and find your eyes are completely covered in the stuff – and that this can make it very difficult to open your eyes.
You should find that by gently rubbing the area to break the substance up, you will be able to open your eyes eventually. If not, then bathing in a little warm water will do the trick.
If you notice this early on, then it might be a sign of impending trouble in the eyelids!