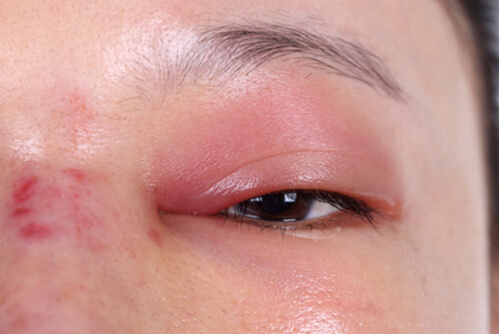 2 Soreness
Soreness is one of the most obvious symptoms of blepharitis, and of course, this is going to be mainly localized pain around the eye. There are two types of soreness which can occur as a result of blepharitis – soreness in the eye itself (which can feel like burning or stinging), and soreness on the actual eyelid where the swelling is occurring.
Either way, the best thing to do if you notice this is to look into eye drops or use a cool pack. This can help to ease the discomfort a little and may also help to reduce any redness that you notice.
Soreness can be an early warning sign that all is not well, so if the pain persists, take a trip to your physician and they may be able to help.
If the blepharitis is caused by an infection, then you might notice that the pain radiates out from the area a little and that the whole region feels sore.