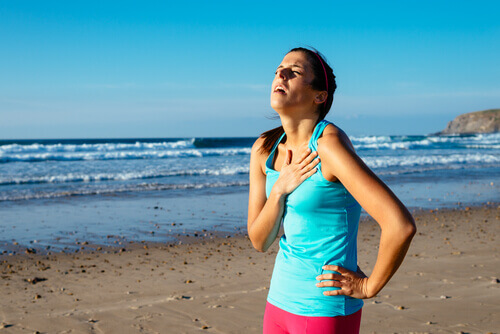 2. Shortness of breath (dyspnea)
Now shortness of breath may not seem like something that is worth raising the alarm for, however regularly experiencing unexplained episodes of breathlessness could well be cause for concern, particularly in older people. Individuals of a certain age may well remember working with asbestos in their earlier lives and careers, as unfortunate as that is, but even though this may cause some nervousness and trepidation, the best thing to do is to seek advice as early as possible.
It is difficult to catch mesothelioma in its infancy, as it as a process sometimes twenty years in the making, however, as with every type of cancer, time is always of the essence. Days and months can make all the difference when they're all you have left. Finding oneself almost suddenly unable to do things like walk to the store, or pick up toys after the grandkids can make someone start to wonder. If cancer is on your mind, ask as many questions as you like, but make sure they aren't just in your head.