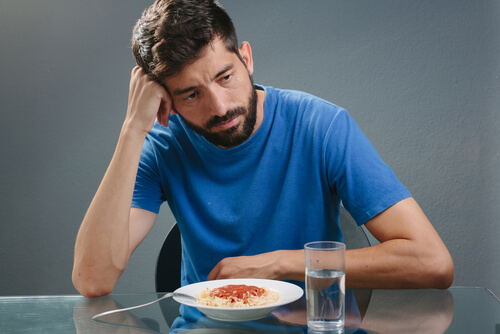 Hepatitis C is a viral infection of the liver that is caused by the HCV or hepatitis C virus. The immune system has a very difficult time-fighting hepatitis C so it usually becomes chronic and eventually damages the liver and causes it to fail. In the latter stages of hepatitis C, there may be some significant warning signs that are easy to recognize.
These warning signs include things like jaundice and other symptoms that would lead a doctor to look at hepatitis C carefully as a potential cause. But what about in the early stages of the infection? Although hepatitis C does not always have symptoms, and it can take weeks or months for symptoms to show up anyway, there are a few early warning signs to be aware of. That's exactly what we're going to be discussing this article.
1. Loss of Appetite
One of the symptoms that you might notice with hepatitis C is a loss of appetite. This is usually gradual, so you want to be aware of your eating habits over time. For example, look back on what you were eating a year ago as compared to today and see how much of a difference there is. In addition, you can look and see if you are getting enough calories.
Sometimes, this loss of appetite will be accompanied by weight loss, which gives you another clue as to whether or not a significant loss of appetite actually exists. You can also tell by the way that you react to your favorite foods. If you used to be able to eat a certain dish pretty much any time day or night, but you find yourself not interested in food at all including your favorites, then you may want to look at possible causes like hepatitis C.