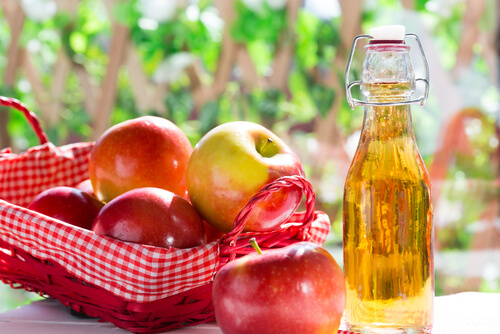 Paronychia describes an infection of the skin around the finger or toenails. In most cases, affected individuals notice that the skin around the nail inflames, becoming sore to touch and it may weep pus as well, depending on the extent of the infection.
Paronychia typically occurs due to bacterial infection, and symptoms can occur quickly over the course of a few days, or it may take weeks to develop fully – especially in cases of toenail paronychia.
Paronychia is a treatable condition and occurs at any age. Fortunately, most of the acute infections don't require medications to treat the symptoms. In this case, you can use home remedies to address the hangnail and return your fingernail to health. However, in some cases, the infection may become chronic, resulting in the loss of your nail.
Try these home remedies for paronychia, if you don't experience any relief, call your doctor for diagnosis and treatment.

1. Apple Cider Vinegar
ACV is a natural antiseptic and features antimicrobial and anti-bacterial properties as well. The tonic gets its health-boosting properties from the brown suspension found in the unfiltered version of the product. This bacteria, otherwise known as "the mother," has many health benefits, including acting as a natural remedy for paronychia.
The active beneficial bacteria, and antiseptic compounds, in the vinegar kill of the invading bacteria causing the paronychia. We recommend that you soak a cotton ball in ACV, and then apply it to your infected nail. Leave the ball on the finger or toe for as long as possible before removing it and letting the finger or toe dry out.
You may find that the ACV stings the infected area, but that's a sign that the vinegar is combatting the infection. If you can't take the pain of using straight vinegar, then dilute it with some water before applying it to your toe or finger.