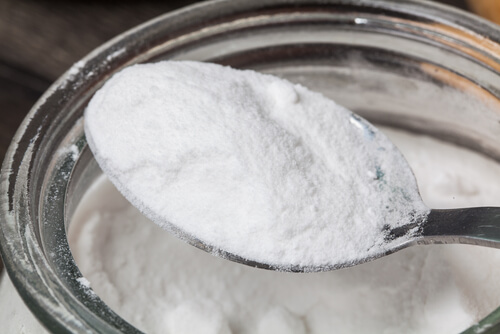 2. Baking Soda
Bacteria thrive in an acidic environment. If your diet involves eating plenty of junk food or drinking sodas, then the chances are that you could benefit from removing these acidic foods and beverages from your diet.
The bacteria that cause paronychia, rely on an acidic environment to survive, changing the pH level of your skin can reduce the extent of the infection, and limit your symptoms. Go into your kitchen pantry and pull out your tub of baking soda. Baking soda has many beneficial uses outside of cooking – and all of the benefits come from the compound's ability to reduce acidity.
Make a topical paste using 1-teaspoon of baking soda and a few drops of water. Dip your infected toe or finger into the baking soda paste, and wrap it in some gauze. The baking soda helps to reduce the acidity around the infection, and accelerate healing time. Repeat this treatment two or three times a day until your symptoms start to decline.