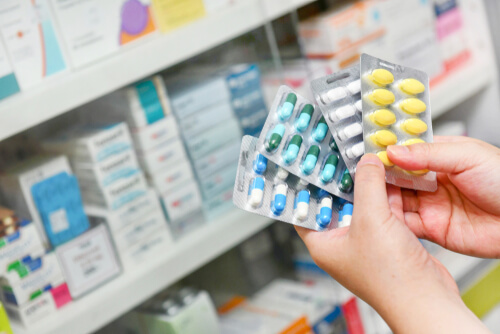 Otitis media describes an infection of the middle ear. This region of the ear consists of the eardrum and an area where three small bones link together. When middle ear infection occurs, pus starts to build in the hollow space, causing issues with balance, as well as a feeling of fullness in the ear as if you have water lodged in the area.
Middle ear infections typically occur due to bacterial or viral infection. Most viral infections will clear by themselves in a few days. However, bacterial infections can be much more disruptive, and last for weeks on end. Doctors treat bacterial infections with antibiotics to kill off the invading pathogen.
Most middle ear infections leave no lasting damage to the eardrum or ear canals, and patients make a full recovery. Should you or your family members come down with a case of otitis media, you can treat the symptoms using these eight home remedies for the condition.

1. OTC Medication
The pain and inflammation symptoms associated with a middle ear infection are challenging to handle for both adults and children. As the fluid builds up in the space behind the eardrum, the pressure can intensify, leading to severe sensations of pain and discomfort for the infected individual.
Children may cry and tug on their ear as a signal to parents that they are struggling with the pain symptoms. Over the counter medications available at your local pharmacy may provide some relief for adults, but they should never administer them to children without the consent of a doctor.
Some OTC pain and inflammation aids, such as Aspirin – and other medication containing aspirin, may result in the development of Reyes syndrome in children. Kids with Reye's syndrome may develop issues with liver and brain functions that are potentially life-threatening.
Adults can try acetaminophen (Tylenol,) and ibuprofen (Advil,) to relieve symptoms of pain and swelling associated with otitis media.