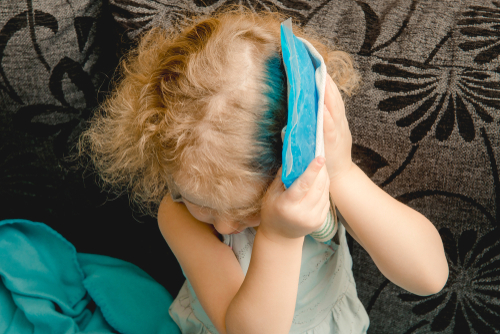 Few things are as painful and frustrating as an earache. Earaches are common, and often the result of an ear infection. Bacteria cause inflammation in the ears, and the tissue presses against nerves, causing pain. The pain can range from mild to severe, and it can last for a few hours or a few days.
Usually, the more severe the infection, the worse the pain. Although infections are often the cause of pain; other things can cause ear pain as well. It's a good idea to see a doctor in case you need a prescription for antibiotics.
There are many things you can do at home to help relieve the pain while you are waiting on the antibiotics to kick in and remove the infection from your body.
Here are some of the most effective home remedies for ear pain relief. You can try one or all of them. Some may work better for certain types of ear pain than others.
1. Cold and Warm Compresses
If you don't want to take medication or apply drops to the ears, you may be able to treat the pain with cold and warm compresses. The changes in temperatures between the two compresses can help open up any blocked tubes in the ears.
Sometimes these tubes become inflamed and can trap infection and fluid inside. They can press against nerves in the ears and face and cause pain. You should apply the cold compress for a short time then remove it and apply the warm one. You can do this several times a day or as needed until you find some relief.
This method can also be used with other treatments such as ear drops and antibiotics to help remove the infection from the body so your ears can heal, and the pain will go away. If you cannot tolerate the cold or heat, place a towel between the compress and your body.