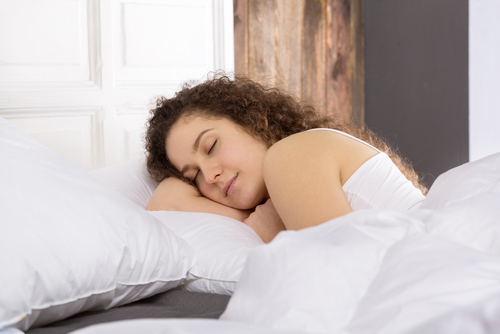 Pleural effusion occurs when fluid enters the lining of the lungs. Pleurisy is the inflammation of the membrane that covers the lungs and the chest cavity. This condition can cause a person to experience chest pain.
If you are struggling with chest pain that gets worse when you cough or inhale, chances are that you are suffering from pleurisy. This can be quite scary as the pain in the chest cavity can become quite intense at times. Lung or chest infections such as flu or pneumonia are the most common forms of pleurisy.
However, it may also occur due to other health conditions such as lung cancer, pulmonary embolism, lupus, rheumatic fever, and others. Treatment for pleural effusion will depend on what is causing it to occur. Anti-inflammatory medications and antibiotics may be prescribed. In addition, there are several effective home remedies for pleural effusion that you may want to try.
1. Lying on your Side
If you are experiencing any type of chest pain it is a good idea to see your doctor determine the underlying cause. Chest pain can be caused by a number of different conditions, including several heart conditions, which is why it is important to determine the underlying cause of the chest pain that you are experiencing. If it is determined that you are suffering from pleurisy your doctor may prescribe medications that can help ease the pain.
In addition to taking the medication, one thing that may help to ease some of the pain that you are experiencing because of pleurisy is quite simple. It may sound a bit odd, but laying on the side that hurts the most can help to relieve the chest pain that you are experiencing if you are suffering from pleurisy. The reason that this can help is that it helps to restrict the movement of the chest wall.