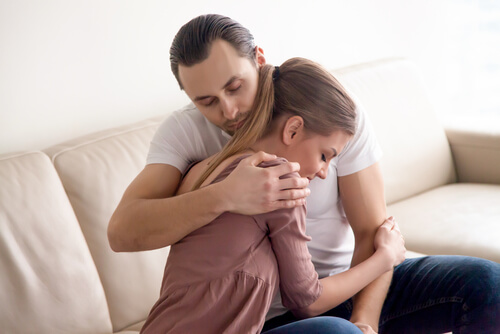 3. Ask For Help
Many women are embarrassed by the symptoms of postpartum depression and don't want to talk about it. They assume the way they are feeling is wrong and makes them bad parents. This isn't true, and postpartum depression is an illness caused by chemical changes in the body.
If you don't talk about your problem or speak up and let someone know you are suffering, you may never get relief and the depression may get worse over time. Even if you aren't ready to talk to a doctor, or if you have and still don't feel right, find a friend or family member to open up to. Sometimes just talking to another person about your feelings and problems can make things better.
Another option is to find a counselor who will not only listen to your thoughts but help you make sense of them and better deal with the symptoms of postpartum depression.