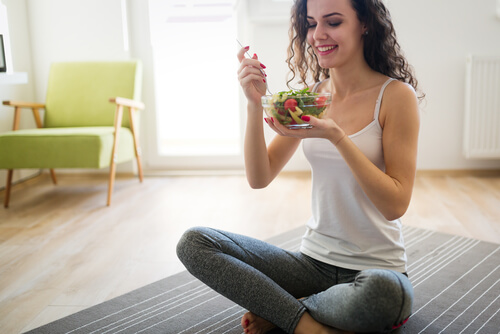 Angular Cheilitis is a condition where the corners of the mouth become extremely dry and can crack, bleed informed blisters. The skin around the corners of the mouth may feel scaly in there may be itching as well. Some people experience unpleasant tastes and other symptoms, but there are things that can help with this particular condition.
It can be rather debilitating until you know how to deal with it because even though it seems like drinking more water or moistening up the sides of the mouth would be an easy fix, it is usually not that simple. In addition, it can be painful because when the mouth becomes cracked, blisters form and bleeding occurs, the sides of your mouth can sting and make it difficult to concentrate on anything else throughout the day. But there may be some natural remedies that may solve this problem. Let's take a look at eight of them.
1. Change Your Diet
One of the changes that you can make includes changes to your diet. That's because this illness can be caused by a deficiency in certain minimal. Most notably, if you have a deficiency in zinc, then you may experience symptoms similar to Angular Cheilitis. Luckily, there are lots of ways that you can improve the amount of zinc and other nutrients that you're getting into your diet.
For example, you can start consuming leafy vegetables like green vegetables, spinach, soybeans and others that contain iron, zinc in vitamin B two. You can also add lamb and beef your diet which both have lots of iron. Green beans, Brussels sprouts, and asparagus have tons of zinc as well. Some optional foods include oily fish like tuna or mackerel, cheese, and many others. Many of these are delicious foods that are no chore to add to your diet.