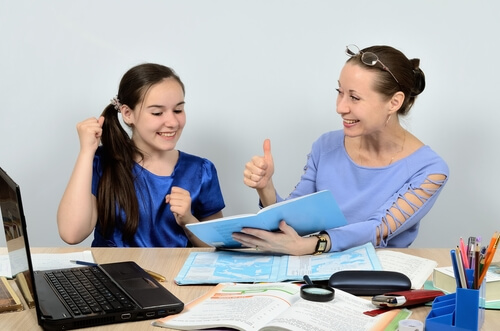 Did you struggle with maths at school? Are your kids struggling to deal with their algebra homework? While it may sound outrageous, there is a medical condition that affects some people, causing them to struggle with learning math. As crazy as this sounds, it's an actuality that exists in schools all around the globe, affecting hundreds of thousands of students.
Dyscalculia describes a condition where students develop anxiety disorders related to a math learning disability. Some students do not have the necessary logic required to handle math problems, and as a result, they develop dyscalculia.
Patients with the condition experience a deficit in the region of the brain responsible for processing calculations. Simple tasks such as memorizing math time-tables may cause intense sensations of panic as the patient struggles to come to terms with the fact that they cannot process the information.
If you or your children struggle with dyscalculia, here are eight efficient ways to overcome the effects of the condition.
1. Provide Encouragement and Support
Dyscalculia occurs in children during the first few years of schooling. If left undiagnosed and unmanaged, the child may develop low levels of self-esteem due to their performance in the classroom. 
Many math teachers are now aware of dyscalculia and how it presents symptoms in students. This awareness allows teachers to identify struggling students, providing them with the additional tuition they need to overcome their condition.
However, those students that remain undiagnosed may start to develop issues with their self-esteem when they fail in class. The student may develop feelings of anxiety, especially around tests and exams where they feel uncertain about the outcome of the challenge.
Identifying the disorder is the first step to overcoming dyscalculia. Some students may choose to follow other learning paths that do not require math, such as the arts. Others may overcome their issues with counseling and tutors.
Encouraging the student helps them deal with their disability, and gives them hope that they may be able to overcome their learning issues with math.