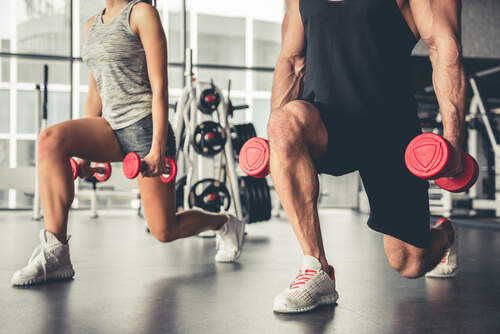 Most of us know just how useful and important it can be to train our muscles. Many of us, therefore, spend large amounts of time in the gym, curling, pushing, and throwing weights around.
But while this will help you to get a superhero-esque physique, using weights on its own won't necessarily protect you against injury. In fact, if you train incorrectly, the gym can actually make you more likely to develop a number of complaints and injuries.
This is especially true of ligaments and especially true of knee ligaments. This is why knee problems are among the most common complaints that keep people out of the gym and among the most common complaints that affect the aging population.
Over the following few paragraphs then, we will take a look at some measures you can take to strengthen your knee ligaments and prevent injury, while also improving your performance.
1 Train the Ligaments
We think of building muscle in order to make it stronger and to help avoid injury. What we often don't realize though, is that muscle is just one part of the body that can be trained. In fact, pretty much every part of the body responds to training (which we would technically refer to as 'adapting to stress') – including even the brain, nervous system, and bones.
Tendons and ligaments are no different, and therefore any movement that takes the knee through its range of motion will help to reduce your likelihood of injury and strengthen the area. Examples include lunges, leg extension machines, squats and more. Anything that either extends or retracts the knee joint.