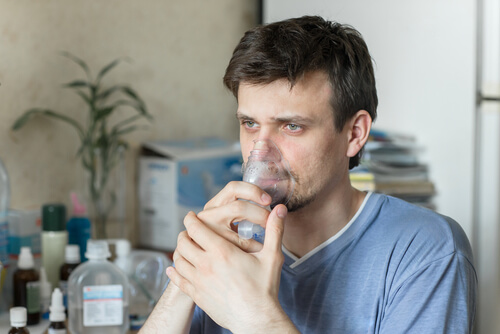 Pleurisy is the medical name for a condition that is characterized by the temporary inflammation or infection of the tissues that surround and line the ribs and lungs: This might happen as part of a chronic connective tissue disorder like Marfan's or Ehlers-Danlos Syndromes where the lungs are prone to faster "wear" even in the absence of being a smoker, but it might also take place as a result of an infection that you have recently had (or currently have).

If you have recently had bronchitis or asthma, then you might be more at risk of developing pleurisy: Symptoms can include a sharp, stabbing pain in the chest, back or lungs when breathing in – and it is most likely to happen before or after a serious lung infection.

Usually, pleurisy goes away within a few weeks of its first appearance – but can recur unless the underlying cause for it gets treated.

Here are 14 frequent causes for pleurisy that you should know about.

1. Chronic Asthma

Asthma describes an inflammatory condition of the lungs which will usually mean that someone is prone to wheezing and difficulty breathing whenever they encounter certain environmental triggers such as dust or other allergens. There are many things that can trigger asthma attacks, and being within reach of medication at all times is the first recommendation for treating an emergency – and anything else means immediate emergency room treatment as soon as possible.

If you have chronic asthma, then you are at an increased risk of developing pleurisy due to the inflammation and infection risk that you are at an increased risk of developing should you already have asthma as an existing condition.

Speak to your doctor about any changes that you experience in your condition, including further difficulty breathing or any sharp pains when breathing in or out. Pleurisy might be the underlying cause – and it can be treated and managed just as easily as chronic asthma with the right medication.