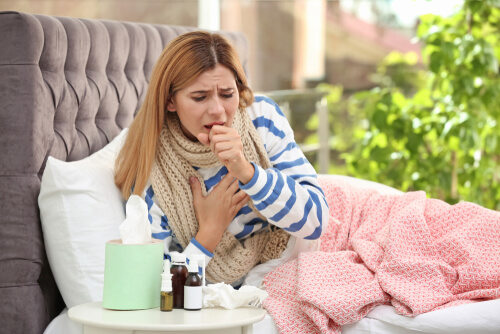 2. Bronchitis

Bronchitis describes a serious type of respiratory infection that thousands of people suffer from, and that you might be more at risk of if you live in a highly polluted environment or if you are a smoker – and any other conditions like asthma combined with exposure to allergens or pollutants can put you at an increased risk of developing bronchitis.

If you have bronchitis, it typically lasts for a few weeks but can last for months in the absence of seeking the right medical treatment as soon as possible. See your doctor were symptoms of bronchitis (including a serious cough and fever last for more than a few weeks at a time.

Bronchitis, usually either a current or recent case, puts you at an automatically higher risk of developing pleurisy and experiencing the symptoms in addition to the ones that you are already going through now – including sharp pains when breathing in, the most characteristic pleurisy symptom.