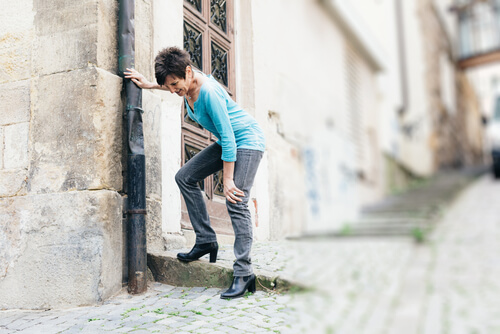 Pain is one of the most important indicators within the body: Everyone experiences pain, but everyone experiences pain in a different way – and there are different types of pain out there, and different places in the body this pain can be felt.

It's one of the first symptoms that a patient will report when they don't feel well; it also happens to be one of the first symptoms that doctors will ask patients to describe so they can get a better idea of what that patient is going through right now.

Types of pain and how the patient feels it can tell a doctor what to look for: Just the same way, shin pain isn't just pain felt in your shins – but can also indicate a potential handful of conditions and injuries that differ greatly from one another and will require the right diagnosis.

Here are 14 important things shin pain can mean.

1. Arthritis

Arthritis is a common inflammatory health condition that's related to the body's bones, muscles, and joints; it's diagnosed at a rate of several thousand new cases every year, and it's not just the elderly who are prone to developing arthritis, but an increasing rate of children and people of all ages are also diagnosed – arthritis can happen to anyone.

Joint swelling, discomfort, and pain are some of the characteristic symptoms of arthritis. Stiffness in the joints is also one of the most common symptoms people with arthritis experience – and many times, this will eventually change the shape and form of the surrounding bones and joints.

Arthritis can affect any selection of tendons and bones in the body, including the spine and hips, but also including the shins.

For chronic shin pain, arthritis is one of the first things you should look for, especially where you feel the same type of pain elsewhere.